A one day forum exploring the future of collective working for creatives and the places they are based. Creative Dundee is producing this event in partnership with Creative Edinburgh.

On Thursday 26 May, Mass Assembly will bring together those who are part of creative hubs, collectives, networks and clusters from all locations, rural and urban. The forum aims to build stronger connections across Scotland and beyond, offer inspiration and practical insights to creative practitioners and producers during the inaugural four day Dundee Design Festival, running 25 – 28 May 2016, happening at the impressive West Ward Works.
Creative networks act as catalysts, contributing to place-making, society and the economy – beyond supporting and creating opportunities/benefits for their direct networks. Mass Assembly will showcase and celebrate the growing influence of creative networks to a wider audience and encourage those leading or involved in hubs, networks and collectives to come together and share their knowledge, skills and advice with peers.
The day will include dedicated time for cross network introductions and skills exchange, discussions around the important role of networks to our places, exploring the impacts they make, and present an opportunity to hear from leading international experts about the future of the collaborative economy. It is also a unique setting for key influencers to hear about the intrinsic value and impact of hubs, with an insider's guide to their activities, business models, and the ways they support the growth of the creative and wider economies. The forum will act a starting point with ambition to spark future collaborations.
Throughout the forum there will also be a live open audit – visualising the current creative hub landscape across Scotland. Details of the full programme, running 10am – 5pm, and speaker details can be found below, with more to follow. As there are limited spaces please do book in advance. Read on for our speaker details and exciting evening plans…
Our Speakers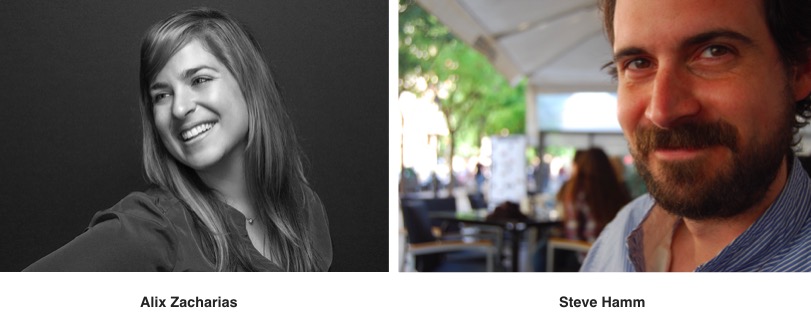 Alix Zacharias is a Founding Team Member at August, a New York based consulting firm that builds high-performing teams for the world's most meaningful missions. Previously, Alix was head of Operations and Experience at Undercurrent and prior to that she led recruiting, experience and leadership support for the NY location of global design firm IDEO.
Alix has been building experiences since "opening" her first restaurant in her parent's living room at age 6. After starting her career in hotel and restaurant management, she has leveraged her passion for experience design to identify strategies that incorporate hospitality into corporate environments and operations processes. Alix excels at knowing how to create a thriving company culture that drives employee engagement and performance.
You can read more about Alix and August on Medium, Our Commitment to the Future of Work, access their public drive, view and add to their great Women in Tech speaker list and find them on Twitter: @augustpublic
Steve Hamm has worked with Swarm, the creative collaboration company, since its inception in 2012. He helps to drive Swarm projects forward by looking at new and creative ways to frame problems, conduct research, fundraise and measure impact. The great thing about Swarm for Steve, is that it is a constant experiment in crafting new forms of collaboration between an often unlikely cast of characters looking to solve big challenges. 
Steve took a pretty meandering route to get here, having worked in social enterprise, international development, consulting and venture capital. In addition to Swarm, he's currently looking to get a refugee news project off the ground and working on a project called Civic, which aims to activate community spaces. Steve live in London with his wife Laura and daughter, Vesta. 
You can find Steve Hamm on LinkedIn, Medium and Twitter: @SteveRHamm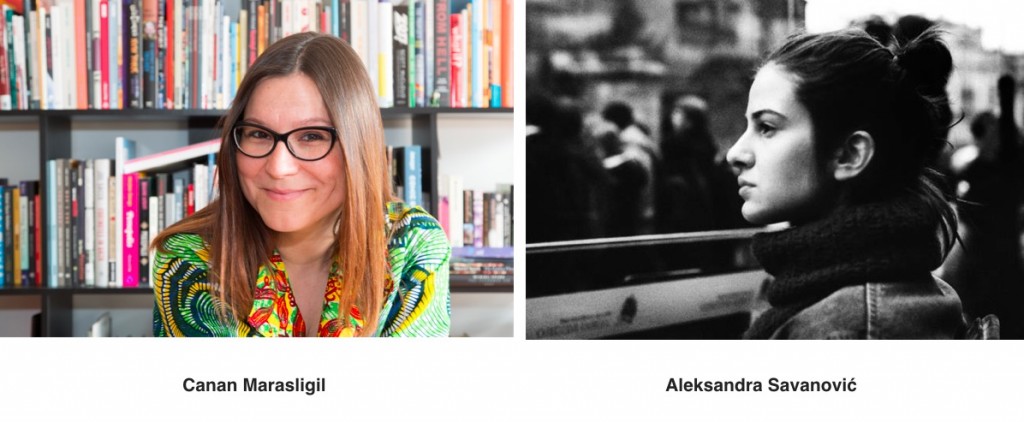 Canan Marasligil is a freelance writer, literary translator, editor and curator based in Amsterdam. She works internationally with arts and cultural organisations such as the European Cultural Foundation (Amsterdam), MitOst (Berlin), Europalia (Brussels) and with a wide range of project partners from Turkey, the UK and other European countries. Her interest is in challenging official narratives and advocating freedom of expression through a wide range of creative activities. 
Whether she works on a comics project, curates a literature programme, translates a book or supports cultural organisations in telling their stories online, the thread running throughout her work is her belief that the arts and culture can have a positive impact on our societies. Canan has also participated to residencies: as translator in residence at the Free Word Centre in London (2013), as a cultural journalist at WAAW in Senegal (2015) and at Copenhagen University to start working on "City in Translation", her ongoing exploration of languages and multilingualism in urban spaces. 
Find out more about Canan at cananmarasligil.net and cityintranslation.com, and on Twitter: @Ayserin
Aleksandra Savanović is an author, manager and a theoretician based in Belgrade, Serbia. She graduated International Relations at the Faculty of Political Sciences, from the University of Belgrade, and gained her MA degree in Sociology of European Societies at the Institute for Sociology, Freie University, in Berlin. 
Over the course of her professional career she has worked as program and project manager, expert associate and author/contributor in various multidisciplinary and cross-sectorial projects. Her research reflects upon the changed nature of labour and production within our contemporary socio-economic context as well as the role of civil society in these processes. 
Aleksandra is one of the founders of Nova Iskra and Zent, and can be found on Twitter: @NovaIskra
Travel Support
We are keen to see hubs and collectives across Scotland join us at the forum, so are delighted to have a number of travel grants available for hub leaders and members – physical or digital places where people convene. Simply tell us why attending this forum would be beneficial to you and the community you support; and describe how you will share the experiences and learning gained. Please note to be eligible you must be based in Scotland; the support is for travel expenses only – you will be required to pay for your own forum ticket/any additional living expenses; and travel fares will be reimbursed after the event on receipt of travel details/receipts.
To apply, simply fill in the short form here, before the deadline 22nd April 2016 and the team will be in touch with their decisions by 29th April 2016.
Pecha Kucha Night Vol 15
In the evening, 7pm – 10pm, Pecha Kucha Night Dundee will focus on the theme of design and collective working. With regular audiences of 350+ people attending, and a popular live stream, this next event will be the perfect ending to the Mass Assembly forum.
Standard Pecha Kucha Night tickets will be available as usual closer to the time, sign up for our free monthly news mail out to receive details of tickets first.
This event is being produced in collaboration by Creative Dundee and Creative Edinburgh, it builds on their work developing the Creative HubKit for the British Council – a flexible resource to support the development of diverse types of hubs. The HubKit is now being used to assist the fast paced growth of creative hubs globally.
Mass Assembly is supported by the National Lottery through Creative Scotland.
MASS ASSEMBLY
TIME / DATE: 10am – 5pm, Thursday 26th May 2016. (Pecha Kucha Night – 7pm – 10pm). With light lunch/refreshments provided.
LOCATION: West Ward Works, Guthrie Street, Dundee.
TICKETS: Must be booked in advance via: mass-assembly.eventbrite.co.uk – £10 Mass Assembly forum day / £5 Pecha Kucha Night evening.
FOLLOW: #Mass16